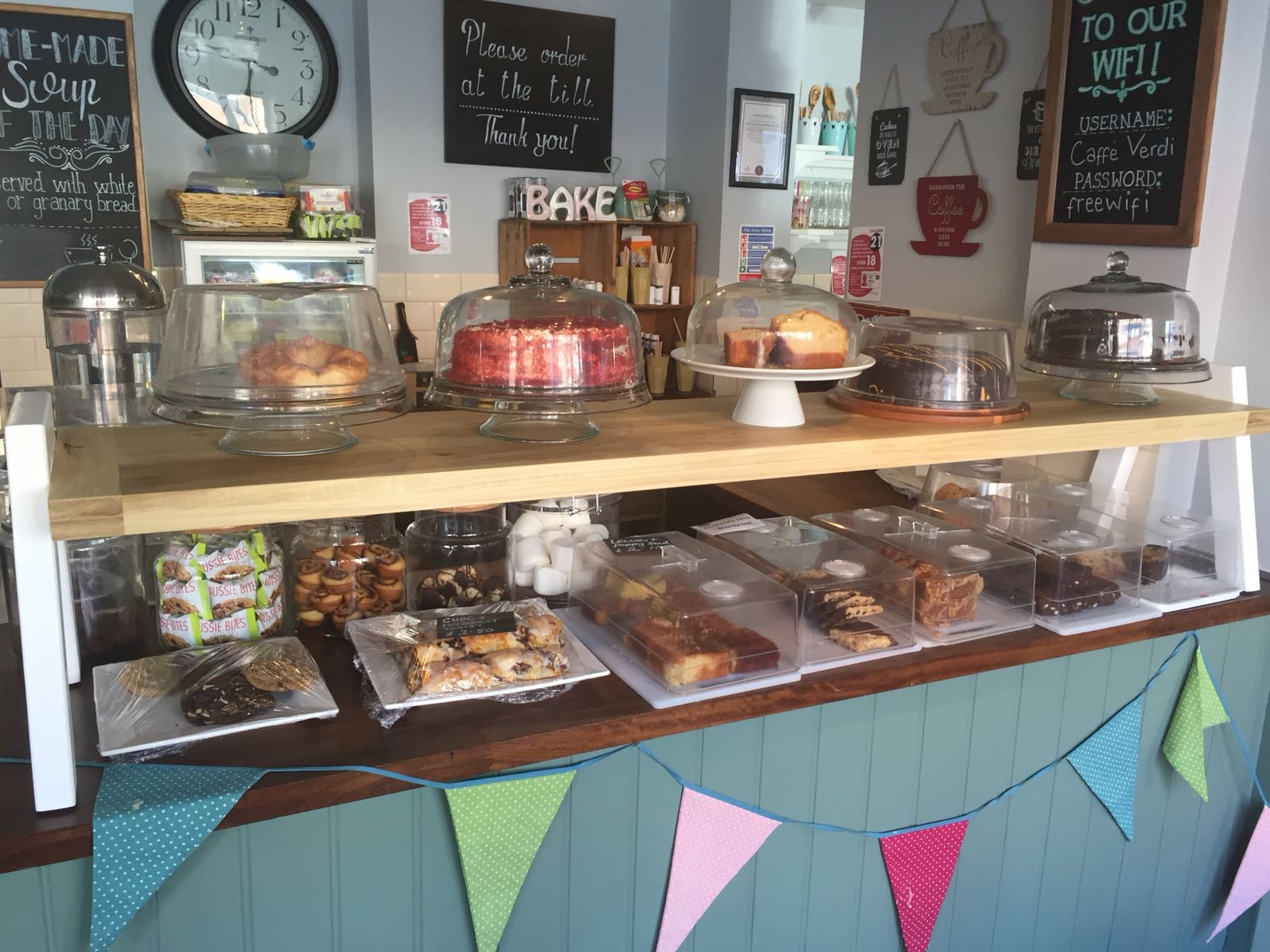 CAFE IN THE HEART
OF MIDHURST
fresh food, FRIENDLY STAFF and lavaza coffee
CAFFE VERDI
This light and spacious café is conveniently located at the top of Midhurst High Street with plenty of free car parking nearby, making it a great stop-off point for shoppers and local workers, as well as for visitors to the surrounding South Downs and neighbouring Cowdray Park.
Caffe Verdi offers something for everyone: you can enjoy a full English breakfast, a salad, a baguette, a panini, or a generous hot dish such as chilli and chips..
Quality teas and real barista coffees can be accompanied by delicious homemade cakes. The food is available to eat in or take away and there's also a large range of attractive food-related gifts.
Caffe Verdi seats up to 70, with a patio area at the rear and canopied seating at the front that can be used all year round
MIDHURST
Midhurst nestles at the centre of the South Downs National Park and makes the perfect base to get out and explore this beautiful landscape: unique heathland with wide horizons, rare birds, open chalk land and wild flowers galore.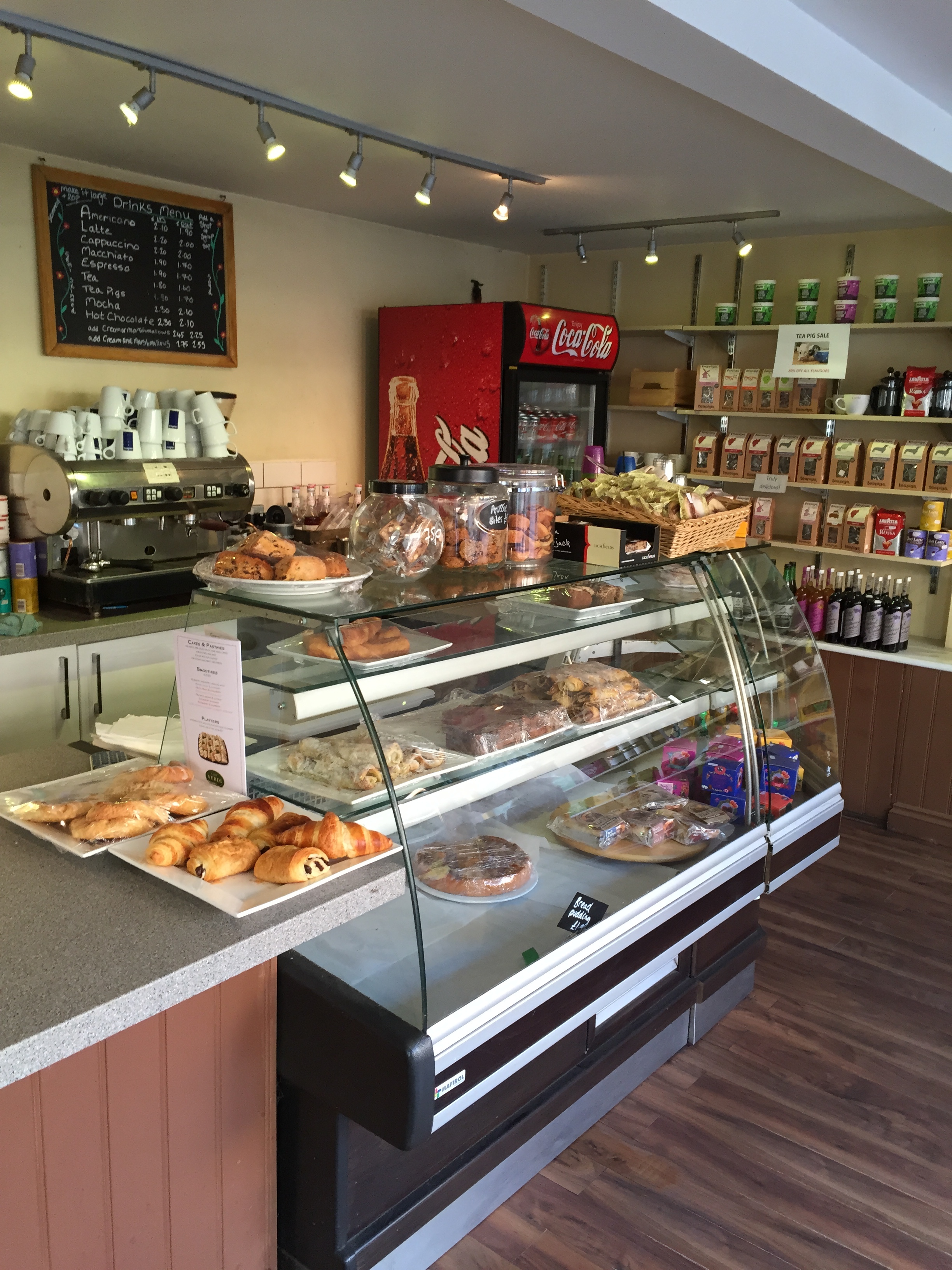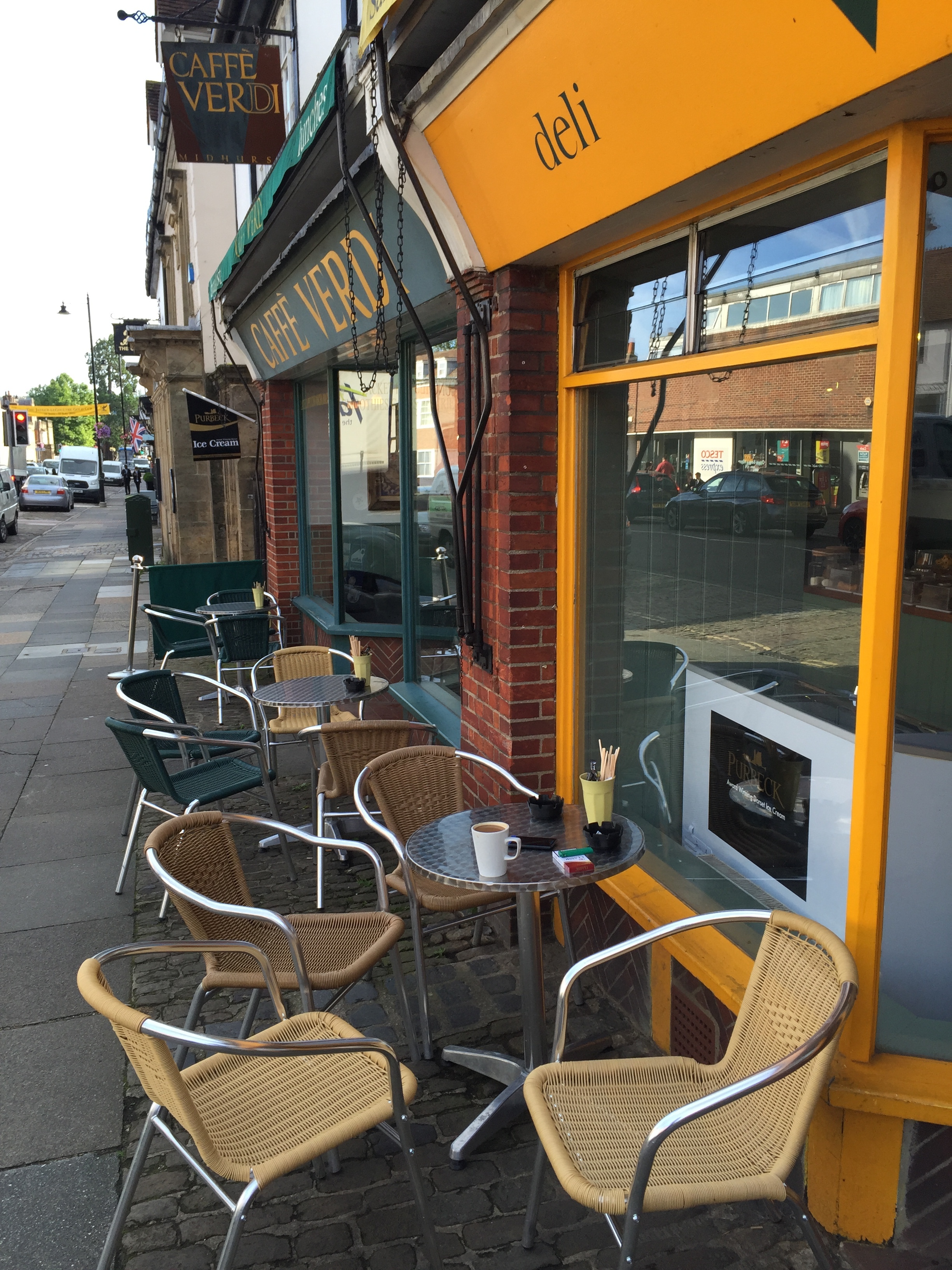 Along side our set menus we always have specials running - current live specials are:
Specials
Breaded Brie (served with a side salad and cranberry sauce)
£5.50
breaded MOZZARELLA (served with a side salad and sweet CHILLI sauce)
£5.00
italian panini (fresh tomatoes, mozzarella, chicken breast, green or red pesto and side salad)
£5.50
SPICY CHICKEN WRAP ((DEEP FRIED CHICKEN BREAST, LETTUCE, TOMATO, SWEET CHILLI SAUCE AND MAYONNAISE)
£6.50
CHICKEN BURGER ( SERVED WITH CHUNKY CHIPS, COLESLAW AND SIDE SALAD )
£7.50
Menus
BARISTA Coffee Van for hire
We at Caffe Verdi can provide the perfect coffee solution for any event. We believe that great coffee should be available everywhere and that's what we aim to bring! If you need an event coffee bar in the craziest of locations we're up to the challenge and will do everything to bring your event to life!
We have a range of buffet menus. So if you need evening buffet food for a wedding, funeral catering, birthday party catering, christening or any other type of special occasion we have a buffet to suit your needs.
Cold Finger Buffets

Hot Finger Buffets

Cold Fork Buffets

Hot Fork Buffets

Canape Buffets
WE CAN PROVIDE A WIDE RANGE OF FRESHLY MADE SANDWICHES FOR SHOPS, BUSINESSES AND GARAGES
Our core sandwich range provides a variety of sandwich wedges, with a range of flavours suitable for vegetarians and vegans. These sandwiches are all displayed in our colour coded packaging. Our clear and bright sandwich names with front of pack make it easy and quick for customers to select their sandwiches during the busy lunchtime rush.
our home
Caffe Verdi
72a North Street
Midhurst
West Sussex
GU29 9DJ
01730 810789
info@caffeverdi.co.uk
Opening Hours
Monday 08:30 - 17:00
Tuesday 08:30 - 17:00
Wednesday 08:30 - 17:00
Thursday 08:30 - 17:00
Friday 08:30 - 17:00
Saturday 08:00 - 17:00
Sunday 09:00 - 16:00
*Kitchen shuts 1 hour before closing time
Enquiries
Do get in touch to learn more about our private hire, coffee van and external catering or sandwich services!